Department of Political Science
Vision
To be the pace –setting department of Political Science in Nigeria and beyond in producing excellent graduates in research, learning and character.
Mission
To provide the platform of high academic standard in both research and learning in Political Science.
The Department of Political Science of this University started as a unit of the School of Business and Social Studies in 1962, the year the University of Lagos was established. The Unit offered courses which were integrated into the parent school of Business and Social Studies. In 1966, the Unit acquired a departmental status within the School of Business and Social Studies before the establishment of the Faculty of Social Sciences in the 1967/68 academic session.
With the establishment of the Faculty of Social Sciences, Political Science became a full-fledged undergraduate programme leading to the award of Bachelor of Science (B.Sc.) degree in Political Science after four years. In 1970, the Department began a post-graduate degree programme Master of Science (M.Sc.) in Political Science. In the 1978/79 academic session, the Master of Public Administration (MPA) degree was introduced, and in 1980/81, the Department commenced the Master of Philosophy (M.Phil.) and Doctor of Philosophy (Ph.D.) degree programmes. As the demand for intellectual and manpower needs of the country increased, another postgraduate programme known as Master of Public and International Affairs (M.P.I.A.) was introduced by the Faculty in conjunction with other departments. Master of International Relations (MISS) was introduced in the 2012/2013 session, with another postgraduate programme, Master of Research and Public Policy (MRPP) introduced in the 2013/2014 session.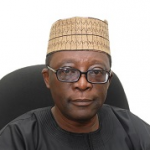 Name
Prof. Derin Ologbenla
Unilag Records 95% Success In Non-Physical PUTME