Department of Mass Communication
Vision
To be the pace –setting Faculty of Science in Nigeria and beyond in producing excellent graduates in research, learning and character.
Mission
To provide the platform of high academic standard in both research and learning in Science.
The Department of Mass Communication, University of Lagos was established in 1966 following a bilateral agreement between the Federal Government, the Untied Nations Development Programme, UNDP and United Nations Education, Scientific and Cultural Organization (UNESCO). It was established as an Institute of Mass Communication with its own Dean, Prof. S. Scotten. The great vision was that of serving as center for training of journalists in the African sub region.
Initially situated within the University's Library Complex, the Department was later moved to the Faculty of Arts. This accounts for the awards of Bachelor of Arts (B.A) degrees to its first set of graduates, including those students inherited from the war-ravaged Jackson School of Journalism at the University of Nigeria, Nsukka.
The Department then an institute awarded professional certificates and Diploma until 1968 when it started awarding degrees.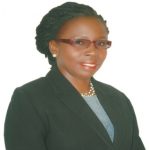 Professor Abigail O. Ogwezzy-Ndisika, Ph.D
HOD
Unilag Records 95% Success In Non-Physical PUTME